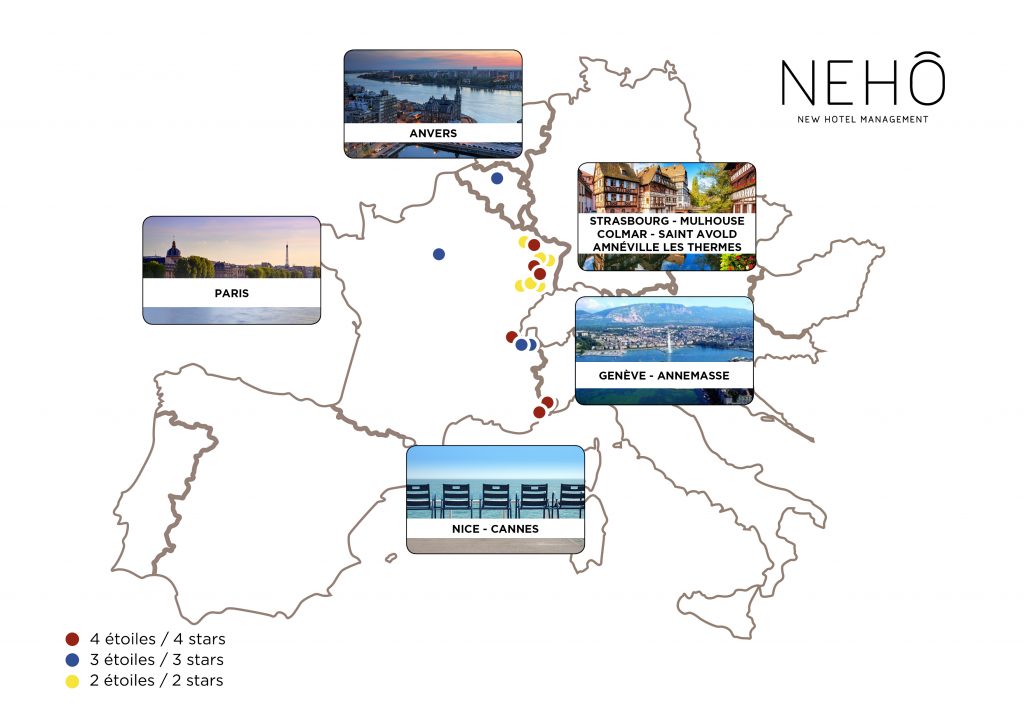 Chiffre d'affaire prévisionnel 2019
An implementation linked by values
Depending on the nature of the projects, the countries in which they are located and the partners involved, our strategy is reflected in the creation of legally independent companies, all linked by their adherence to the fundamentals of NEHÔ-group.
The strength of the NEHÔ-GROUP is to be born from a common will and innovative values shared by all those, men and women, who animate it today.
More than an ambition, these values stemming from the experience of each one, Hotel, Real Estate, Financial, are at the origin of a vision which conditions each day our objectives, our choices, our actions.
NEHÔ-GROUP thus offers a global, multidisciplinary approach and acts well upstream to ensure the sustainability of its projects.
For our customers, as for our partners, it is the guarantee of a permanent level of requirement, and faithful to their expectations.